Wise Av solution installed outdoor speakers and central sound system for Hong Kong Park, 19, Cotton Tree Drive, Central, Hong Kong, which are Atmosphere AtlasIED AZM8, Atmosphere AtlasIED C-ZSV, LEA Connect 354, Brightsign LS424, Kramer Galil 6-AW, Kramer Galil 5-O.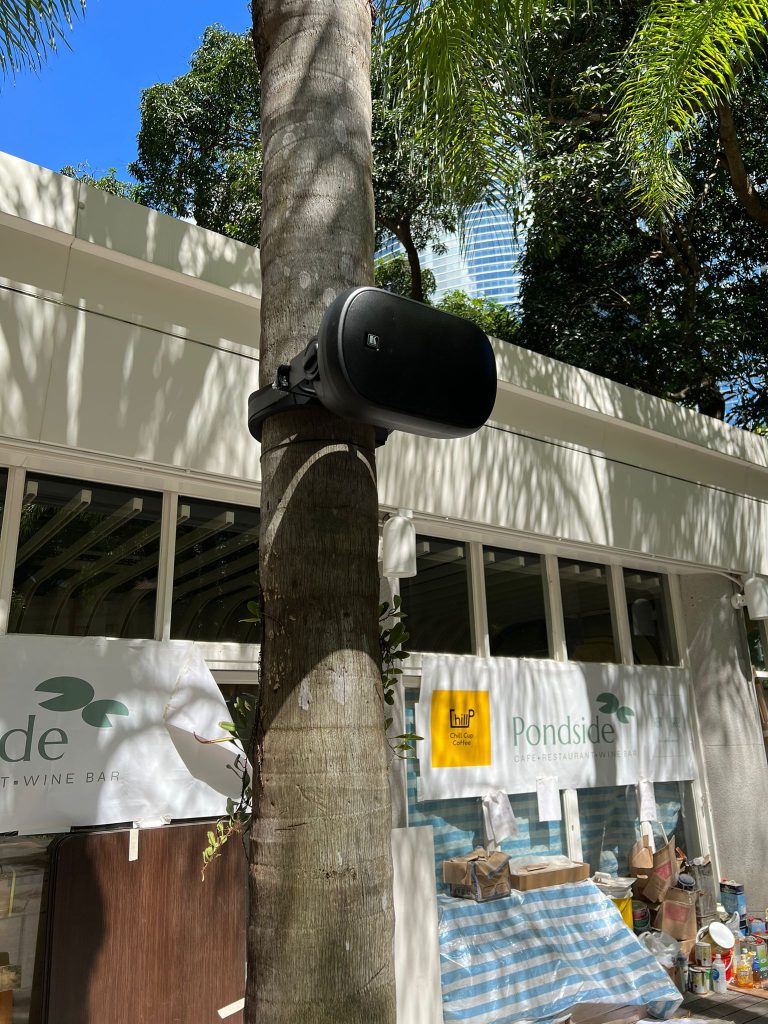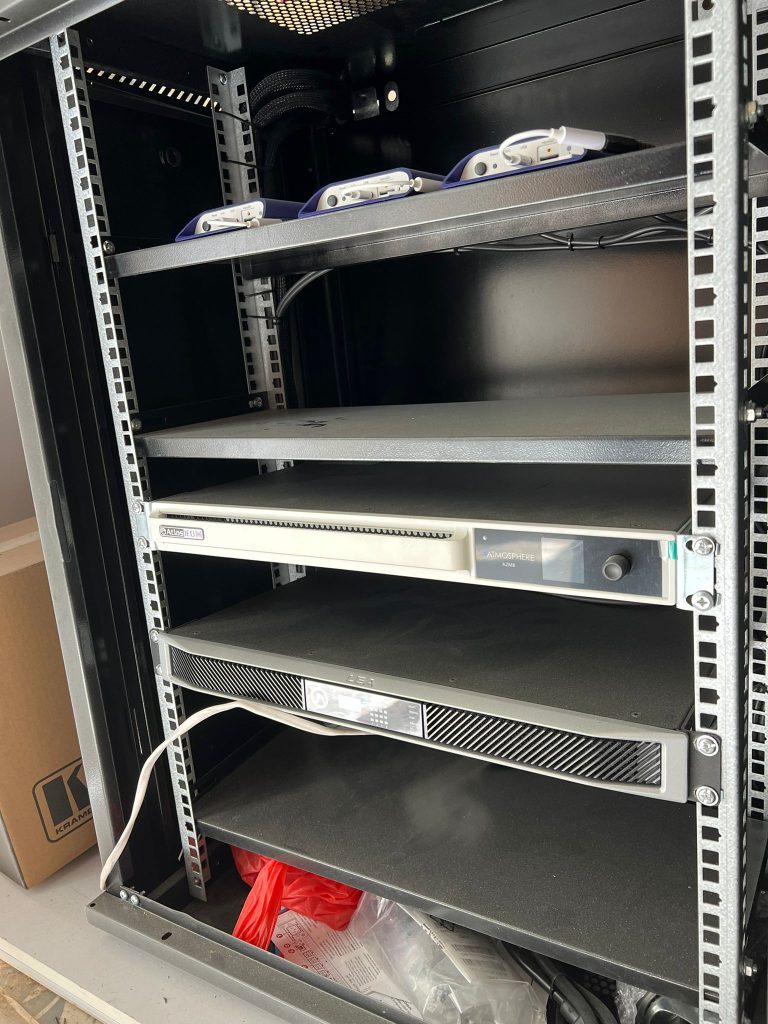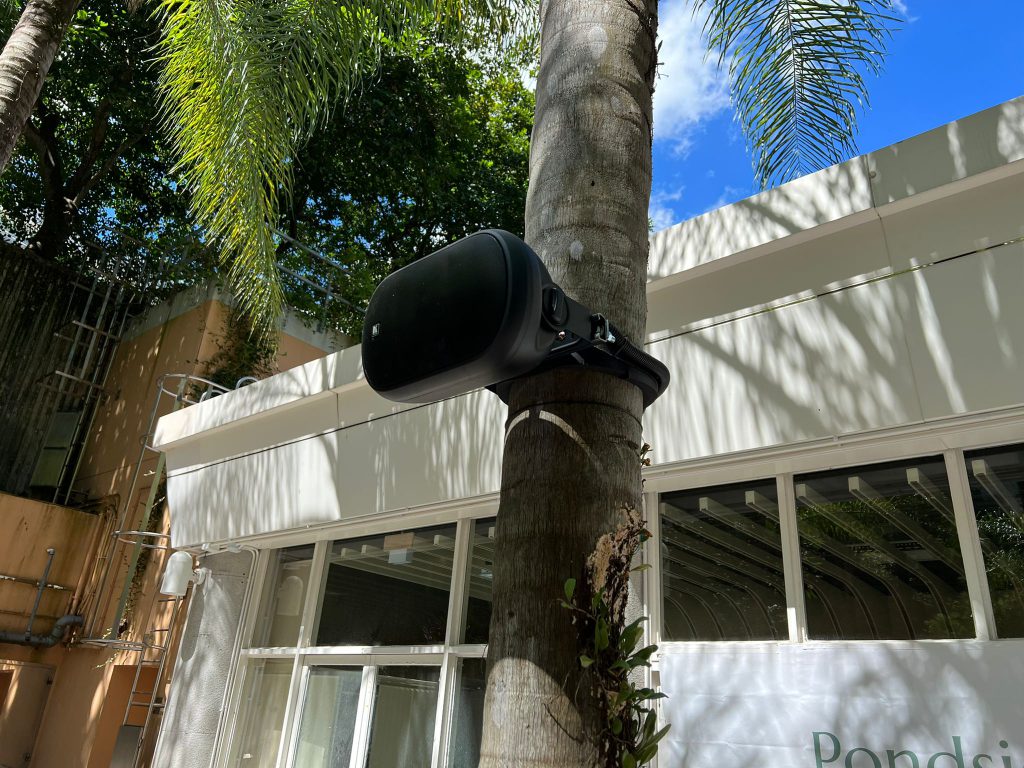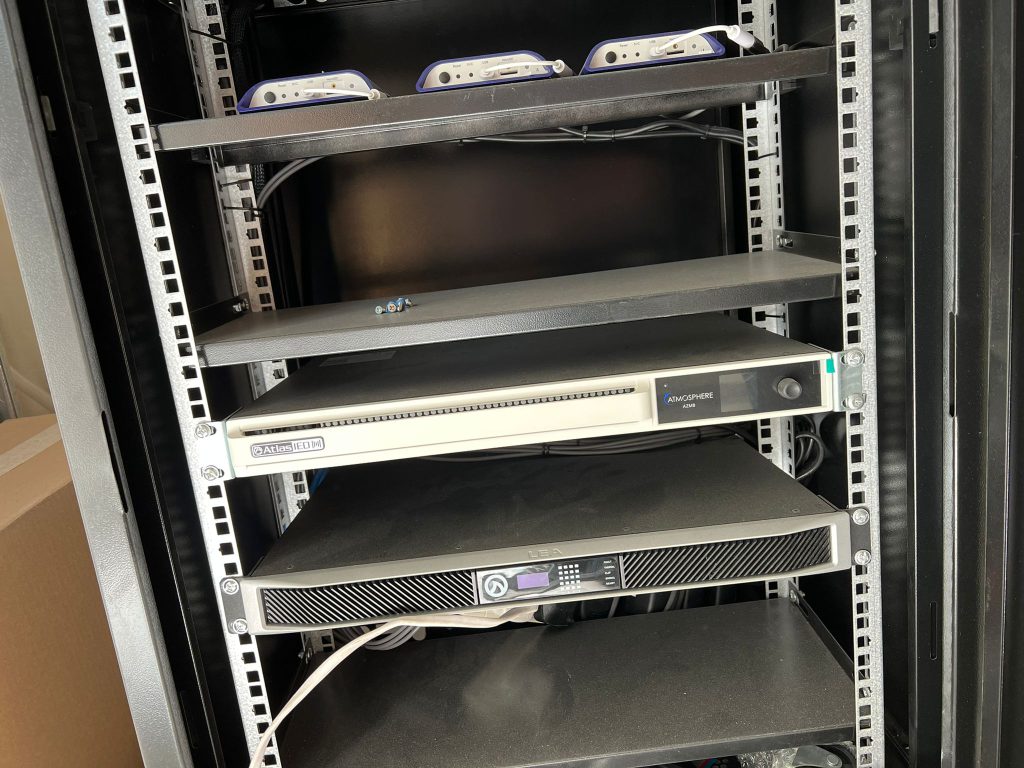 Atmosphere™ 8-Zone Audio Processor
The Atmosphere AZM8 is an 8-zone audio processor and the heart of an Atmosphere audio control system. Powerful DSP combined with innovative algorithms offer custom solutions for a wide variety of spaces. A built-in message player, virtual wall controllers, learning ambient noise sensing, Tilter Filter™, auto-gain, GPIO, bell scheduler, room combine, and many more features, make the AZM a processing powerhouse.
The Atmosphere AZM8 is compatible with all six of the Atmosphere accessories for control, remote audio input, and ambient noise sensing. Up to 16 of these plug-and-play Accessories can be connected across 4 accessory ports on The Atmosphere AZM8, with each port designed to work reliably up to 1000ft.
Programming is simple through a modern on-board web interface, optimized around common use-cases. Built around Progressive Web App technology, the control interface is device agnostic, responsive, and meticulously designed for an ideal user experience without sacrificing design freedom. In addition to Ethernet, built-in Wi-Fi allows for tablets and other controlling devices to connect directly to the Atmosphere AZM8.
Atmosphere AtlasIED C-ZSV
The Atmosphere C-ZSV controller is an intuitive wall controller for total control of an Atmosphere system. The Atmosphere C-ZSV enables control of multiple zones and groups for source selection and volume adjustments, as well as more advanced capabilities such as scenes recall, messages recall, routine recall, GPO control, and bell schedules.
Zone control and other capabilities are completely customizable through a simple opt-in structure within the AZM user interface.
Each Atmosphere accessory is a plug-and-play, intelligent device, specifically designed to be approachable and intuitive. The Atmosphere accessory bus allows for up to 8 devices to be connected to a single accessory port, reliably sending audio and data over 1000ft per port.
LEA Connect 354
The LEA Connect 354 is a 4-channel amplifier with 350 watts per channel. As part of the Network CONNECTSERIES, the world's first Internet of Things- (IoT) enabled professional-grade amplifiers, LEA Connect 354 is perfectly suited for small to medium-scale installations. The LEA Connect 354 features direct HiZ (70V or 100V) or LoZ selectable by channel. With three ways to connect, you can engage the built-in Wi-Fi access point, connect to the venue's Wi-Fi, or use the FAST Ethernet to connect to any local area network via Cat5 or Cat6 cable.
Then the Network CONNECTSERIES is the first professional amplifier family to feature Cloud connectivity. Harness the power of the Cloud for remote control, monitoring, notifications, and more from any of your personal devices. Just connect your amp to a network and start commanding your systems.
Brightsign LS424
The small form, commercial-grade BrightSign LS424 is fully featured to run circles around the competition while offering easy port access and power efficiency. Network connected and featuring H.265 1080p60 video playback, entry-level HTML5 support and USB interactivity, this model is perfect for simple streaming applications and large deployments of common content.
Kramer Galil 6-AW
The Galil 6−AW on−wall outdoor speaker features a multi−tap power transformer for selecting 8Ω (bypassing the transformer) or 70V/100V power settings, which are suitable for an array installation. Suitable for outdoor installations and applications.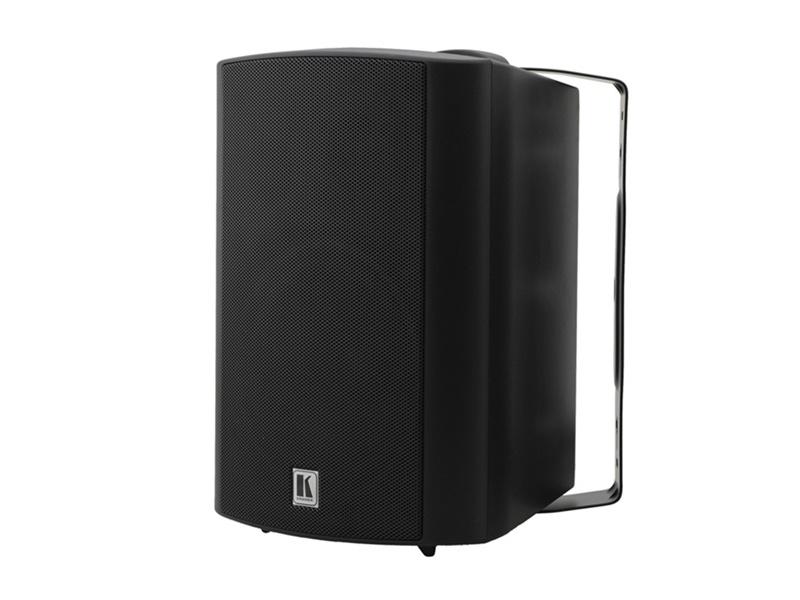 Kramer Galil 5-O
The Galil 5−O On−wall Speaker features a multi−tap power transformer for selecting 8Ω (bypassing the transformer) or 70V/100V power settings that are suitable for an array installation.
Wise AV Solution has been established for more than ten years and has been dedicated to bringing our customers a comprehensive and quality service related to audio-visual equipment.
Do not hesitate to contact Wise AV Solution, the industry leader who attaches importance to quality and service.
Tel: (852) 3579 8586