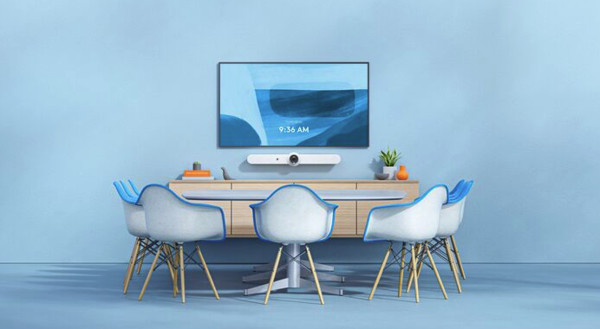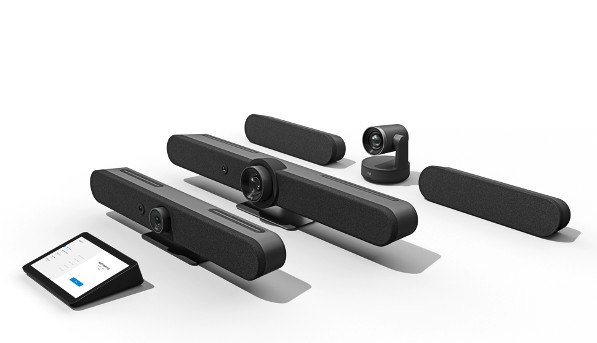 Logitech announced the Rally Bar & Rally Bar Mini, an all-in-one videoconferencing product that dramatically optimizes the conference experience with stylish look, multi-component lenses, low distortion speakers and advanced microphone systems. Logitech tailor-made small and medium-sized conference room solutions for a diverse range of enterprise adapt to a variety of work patterns in a flexible and simple way. It is easier to organize online conferences on Microsoft Teams, ZOOM and other video applications on PCs and Macs, setting a convenient, reliable and efficient benchmark for the conference room video equipment market.It is more vowed to join hands with enterprise users towards a new business era.
With the development of technology and globalization, companies are increasing their demand for videoconferencing worldwide, and they are turning from traditional meetings to videoconferencing due to the pandemic, highlight the advantages of cost-saving and efficient communication.
According to a Business Market Insight study, the Asia-Pacific videoconferencing market is worth $34.3 billion between 2020 and 2027. Logitech has been working in the field of video collaboration for many years and is committed to bringing competitive prices and high-quality products with excellent designs, said Shi Qianjiang, president of Logitech Hong Kong, Macau and Taiwan.The Rally Bar series combines flexibility, usability and management to create a triad of online conferencing tools that make video collaboration simple and efficient, thereby saving money for businesses and organizations.We also look forward to bringing Logitech's videoconferencing equipment to every conference room in the world.
According to Logitech Global Market Data, Logitech's share of the global video conferencing equipment is now nearly 50%. Video conferencing has become an integral part of the business during the changing of market trend. Logitech offers a truly flexible conference room solution that allows users to boot directly to Microsoft Teams, ZOOM video conferencing with Rally Bar and Rally Bar Mini, without the need for an external external computer or USB mode. You can even Bring Your Own Device, connecting to your laptop to have online meetings. Logitech's new portfolio also supports third-party videoconferencing platforms such as GoTo, Pexip and RingCentral, providing comprehensive solutions for the enterprise.