Wise AV Solution assisted Hip Shing Hong (Holdings) Company Limited to provide a full range of audio-visual equipment for the unmodified show flat of the new residential project "MADER GARDEN ". The rooms are equipped with different AV equipment for various functions.
Wise AV Solution chose KEF, a professional audio brand, in response to the simple and fashionable design of the " MADER GARDEN". . For example, Blade II, a floor-standing speaker in the dining room, has four bass drivers 165mm/6.5 are arranged so that their combined acoustic centre occupies the same point in space as that of the Uni-Q HF/MF array. This means that the sound escapes the cabinet as if it weren't there and creates truly holographic imaging. Its sharp, curved, streamlined appearance blends perfectly into the breezy elegance of the environment. 
The study room is also equipped with the
KEF EGG Duo speaker
, which has the 11th generation of Uni-Q, and the voice is balanced and saturated, not only in a compact size but also to bring the user a beautiful sound.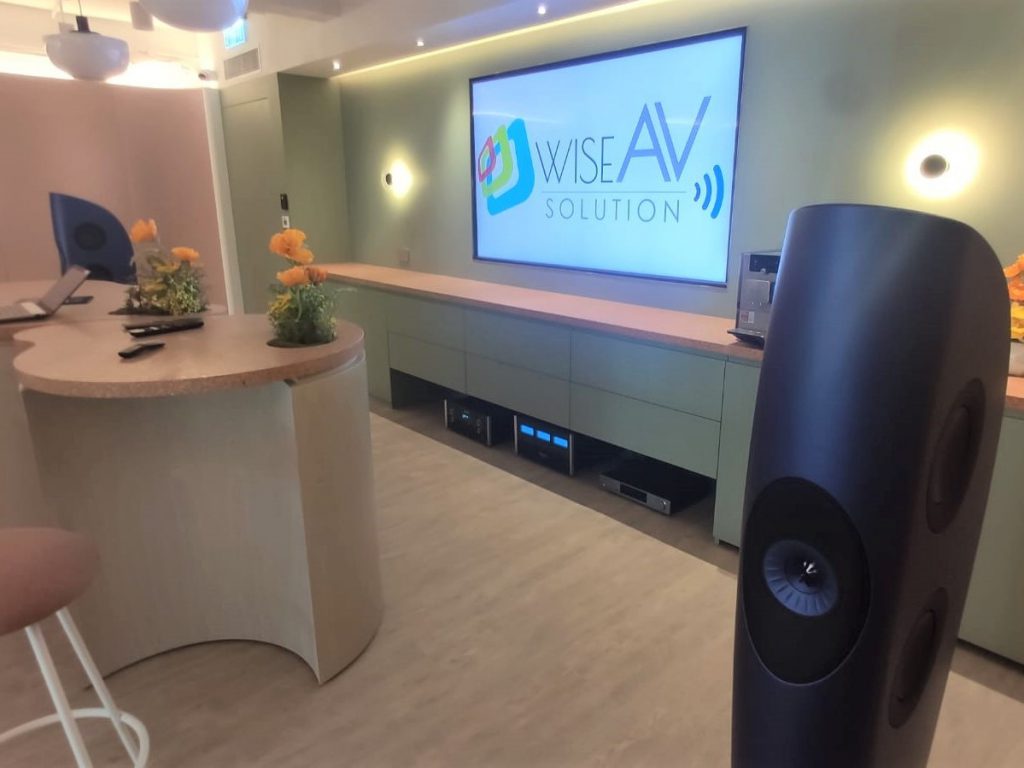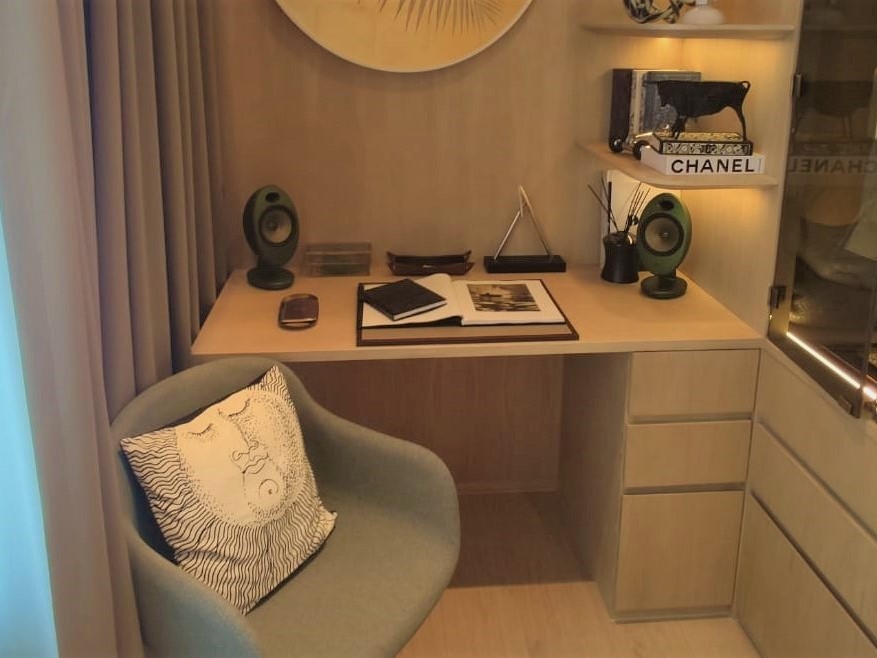 Wise AV Solution chose Samsung QLED 85" Smart TV for the visual equipment, which brought a visual feast to the viewers with its clear picture and bright colors. In the activity room, a short-throw projector was installed, which broke through the limitation of projection distance and could deliver large and clear images even at a short distance from the screen, and supported IPAD control to switch between videos anytime and anywhere, greatly enhancing flexibility and convenience.
In addition, in line with the client' needs, Wise AV Solution is equipped with a central control system in the demo unit, which allows even inexperienced staff to control the lighting and speaker volume of the venue easily and quickly. In addition, the system is equipped with the function of zonal broadcasting and zonal speech. It takes time to play the property information to the guests visiting the property through the digital broadcasting function in a loop for their easy reference.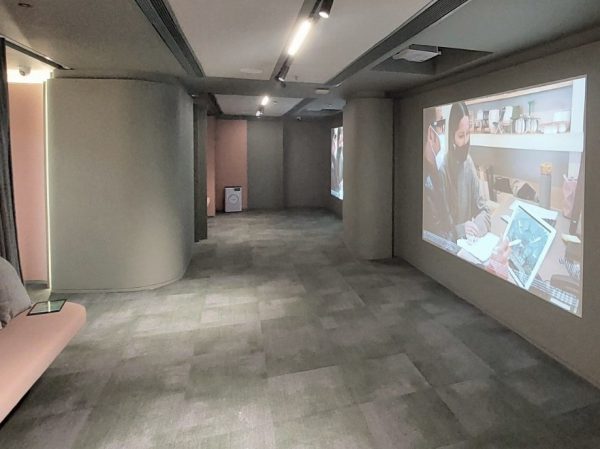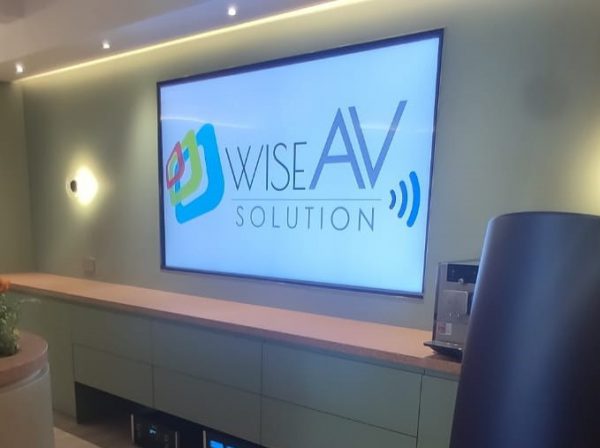 Wise AV Solution has been established for more than ten years and has been dedicated to bringing our customers a comprehensive and quality service related to audio-visual equipment.
Do not hesitate to contact Wise AV Solution, the industry leader that attaches importance to quality and service.
Tel: (852) 3579 8586
Email: info@avsolution.hk