WISE AV Solution previously helps upgrade the audio-visual system of an Education Centre with Ceiling Microphone. The COVID-19 situation in Hong Kong remains for more than a year and the teaching mode in many schools has gradually reconstructed. Traditional education and learning methods are no longer suitable for current society. Thus, many institutions started to rebuild their face-to face classrooms in order to meet the challenge under this situation.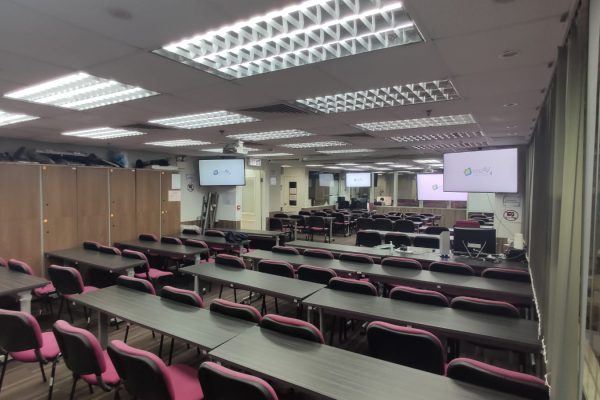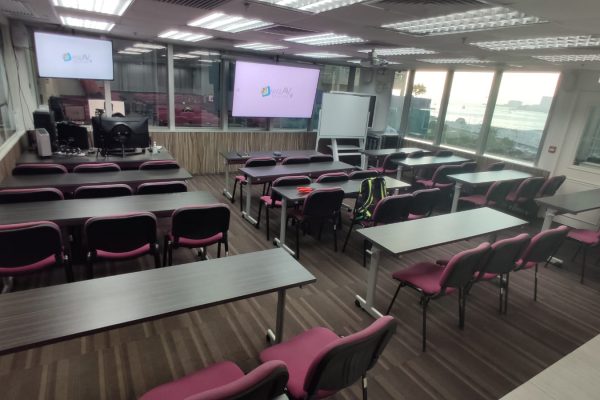 WiseAV Solution recommends upgrading the audio system to a wireless microphone system, using the SHURE Microflex™ Advance™ MXA910. This ceiling microphone is elegantly designed and tailored for campuses, application classrooms and conference rooms. MA910 microphones can be embedded in the ceiling or installed on the ceiling, which is suitable for rooms of any size or shape. In terms of sound effects, its fan blade design expands the pickup range and unlike the traditional one which can only vertically detect under the top with a narrow range. With up to eight top pickup areas and Steerable Coverage™ technology, it can broadly capture the entire classroom the sound of. In addition, it equipped with IntelliMix™ P300-IMX audio processing technology, detecting the speaker accurately with noise immunity, which can provide natural sound quality suitable for conference applications and excellent voice clarity, bringing higher simplicity and flexibility. Bring a more open and free discussion experience for teachers and students. students can enjoy high audio–visual quality and teaching and learning.
To sum up, this is a practical solution that can eliminate the noise of various equipment and capture clear audio, so that teachers and students do not need to worry about the position of the microphone, and focus on communication throughout the process. This system also supports a variety of multi-screen video conferencing solutions, such as video applications such as ZOOM, to provide teachers and students with remote reporting and control, making the teaching process smoother and effectively enlivening the atmosphere.
Do not hesitate to contact Wise AV Solution, the industry leader that attaches importance to quality and service.
Tel: (852) 3579 8586
Email: info@avsolution.hk