WiseAV Solution has recently assisted the audio system upgrade of a medium-sized Meeting room. The meeting room can accommodate 25 to 50 people.
Our clients had the following concerns about the original audio system:
Microphones have to be placed on tables
Microphones can hardly detect and focus on the speaker
Noises cannot be baffled
Manual HDMI input and output
Weak connection/signal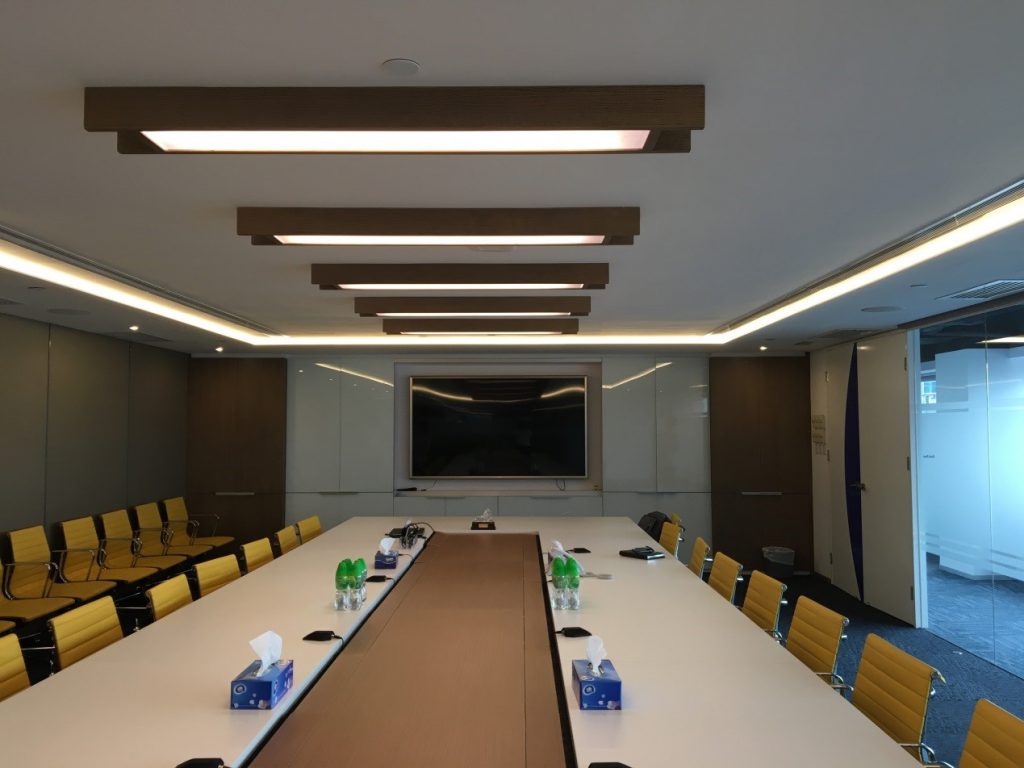 Considering the voice of our client and all practical factor, WiseAV Solution advised our client to adopt Shure's MICROFLEX ADVANCE MXA910:
MXA910 microphones can be embedded in the ceiling or installed on the ceiling, which is suitable for rooms of any size or shape
MXA910 microphones available in 3 colors: black, white and aluminum (all paintable)
Individual automix channel for added flexibility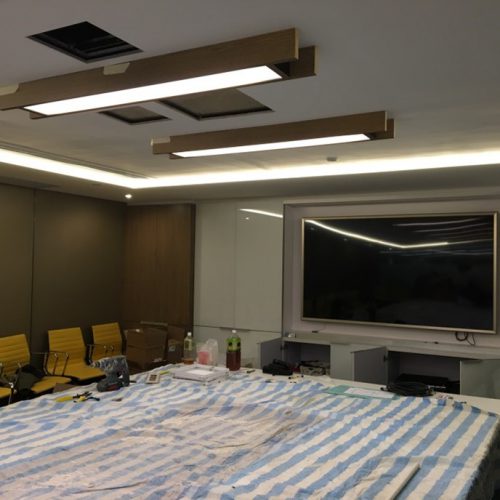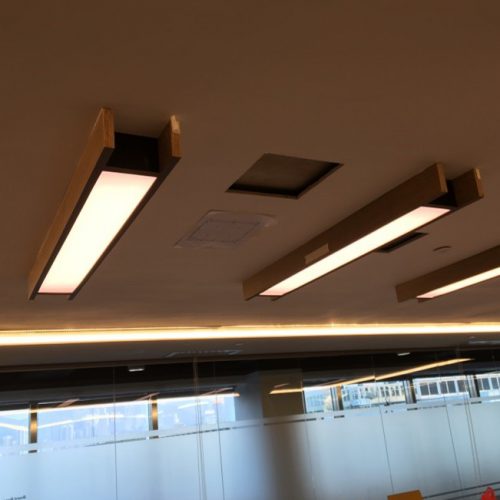 After the upgrade, the meeting room is given a makeover:
MXA910 Microphones are installed on the ceiling to bring a clean& neat table
MXA910 Microphones with configurable LED indication
Can detect the speaker accurately with noise immunity
Full HD VGA and 3 HDMI Scaler(auto-switch of input& output channels)
User-friendly and convenient system interface
Bose Freespace DS 16F speakers are installed to expand coverage areas
Shure SCM820 8-Channel Digital IntelliMix Automatic Mixer is installed to enhance audio quality with simultaneous operation of multiple channels
Do not hesitate to contact Wise AV Solution, the industry leader that attaches importance to quality and service.
Tel: (852) 3579 8586
Email: info@avsolution.hk