Wise AV Solution provide av support service assist for The Electrical and Mechanical Services Department (EMSD) to conduct the APEC Workshop on Energy Intercity Reduction in the APEC Regions' Urbanised City. Wise AV Solution arranged an online conference system with Webex which allows the host to cut screen smoothly from more than four different computers with live audio and video experience. The video goes smoothly from MC to the professors that sharing in the meeting. A timer, shared PowerPoint Screen and live video can be shared live at the same time in the meeting for the audience to choose the screen that they would like to focus on. The sound quality and stability are always key issue for a conference, especially for an online conference. Wise AV Solution provide perfectional team that can solve all sound quality support, keeping all sound output in an acceptable range that all audience could hear the content clearly. It is not an easy task as the input voice for each speaker from their own mic are different, but our perfectional team makes it looks very easy, that our client and all the participants do not have to worry about all the technical issues.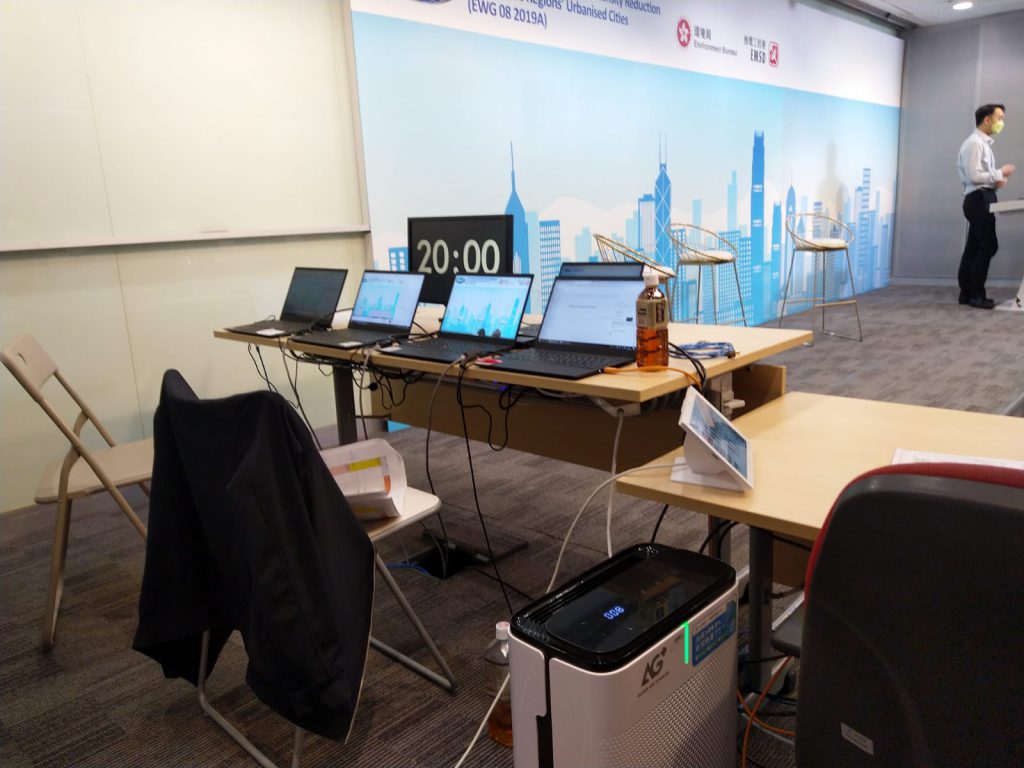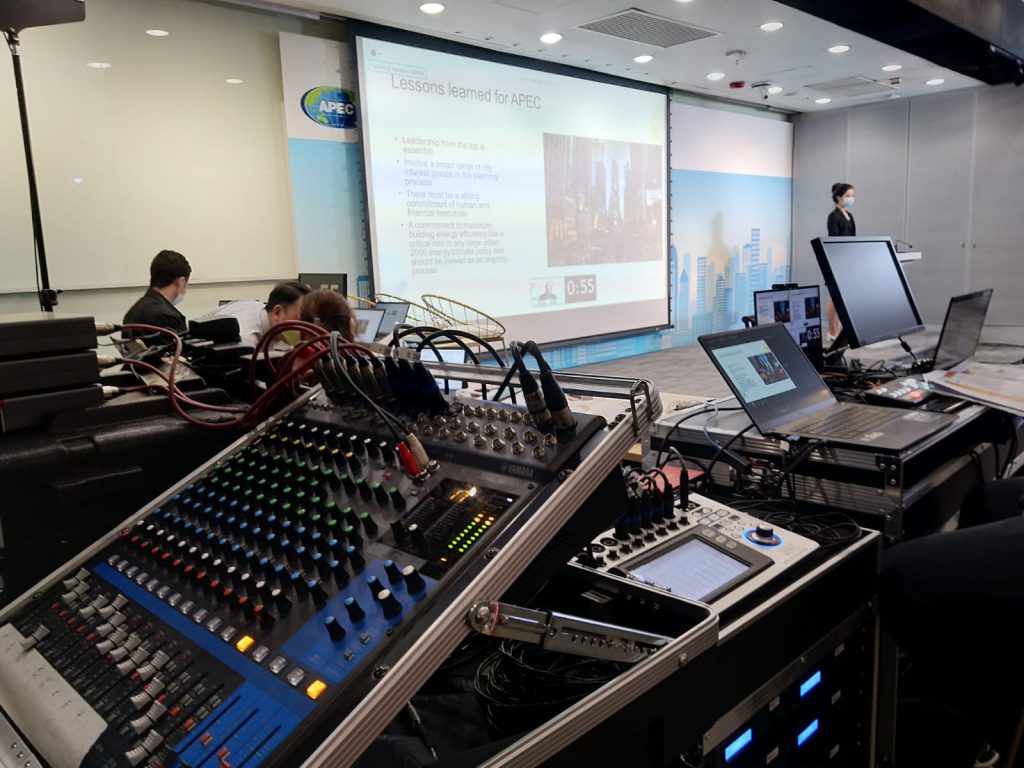 The online systems allow up to 100 people to join the meeting. Wise AV Solution perfectional team arrived the set 2 hours before the event started for setting up the speakers and video equipment. The setting was very clean and tide as all the wires are hided under stage. The workshop begins at 9AM and ends at 6PM. Eventually, the whole event goes smoothly with a maximin of 78 online participants joining the conference at the same time. Our client was very satisfied with the preference.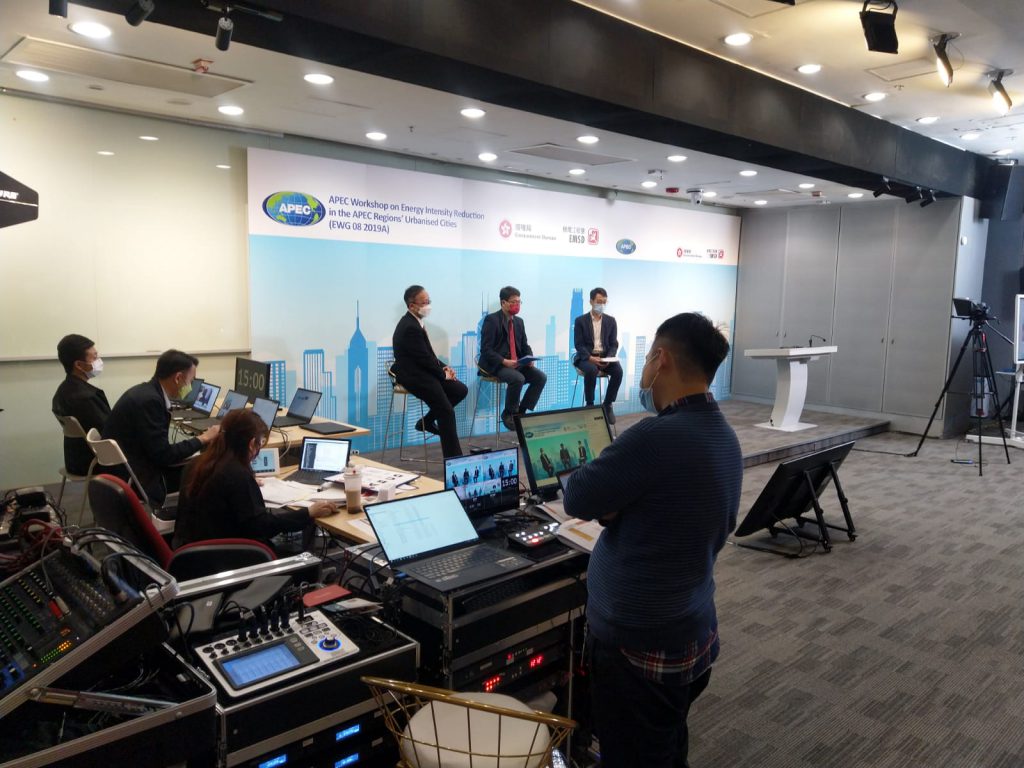 Do not hesitate to contact Wise AV Solution, the industry leader that attaches importance to quality and service.
Tel: (852) 3579 8586
Email: info@avsolution.hk