Soundproofed meeting rooms have become widely popular in recent years, and regardless of the industry, offices are important rooms for meeting reports, especially for video or audio conferences, which require better sound reinforcement.
Nowadays, offices are equipped with various kinds of sound insulation devices, among which glass partition is the most common sound insulation solution and is suitable for any type of rooms. Doors are usually made of insulated glass, which not only increases the lighting level of the space, but also provides full soundproofing, improving work efficiency while providing a secluded environment for conversations and protecting user privacy.
Glass partitions are not only used to divide a room into sections, but also to take advantage of natural light. In the office, glass insulation helps to quickly divide the space without the need for construction. With transparent partitions, offices with glass walls can easily observe staff during work, while louvers can be used to enhance privacy when confidential discussions or private documents are needed.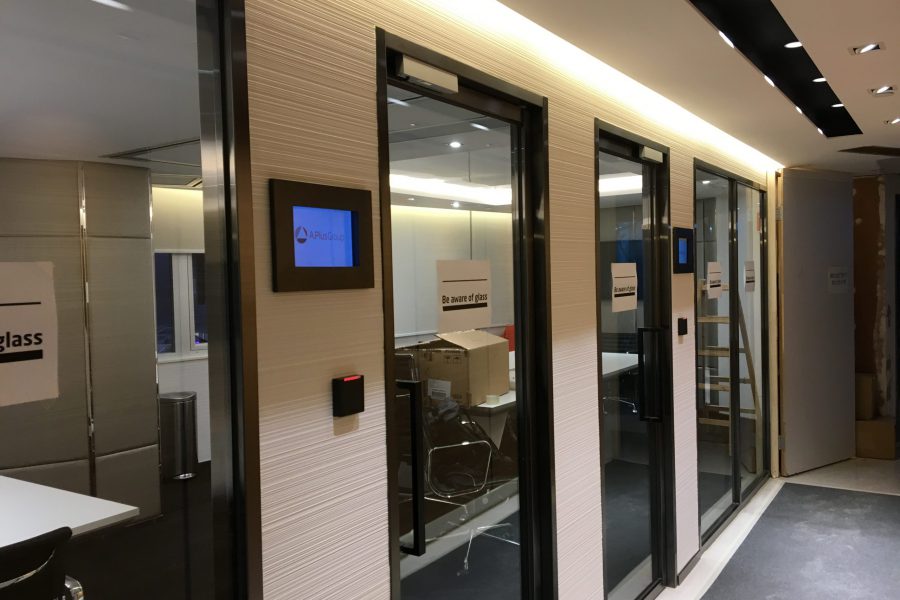 The cost of soundproofing a room is very expensive and unaffordable for small and medium-sized enterprises. In view of this, Wise AV Solution has designed a mobile design for soundproofing conference pods (click here for details) at a relatively low cost, about one-third of the cost of a typical soundproofing project.
WiseAV Solution provides full service of AV solutions to clients in different sectors. Do not hesitate to contact WiseAV Solution, the industry leader that attaches importance to quality and service.
Tel: (852) 3579 8586
Fax: (852) 3579 8587
Email: info@avsolution.hk