Wise AV Solution Limited has recently been authorized to install a new audio-visual interactive device and a central control system for remote control of the audio-visual device's switch and playback facilities in the Hip Shing Hong Leasing.
Our team provides multi-dimensional video interaction devices, as well as a comprehensive projector and audio system to assist in the diversification of activities in the centre. In addition, we provide a centralized control system that connects all audio-visual equipment settings. Not only can the one-click control system switch, adjust the volume, but also can switch playback signals, multi-channel playback. The system can control the speakers to play different audio in different places. It can also control the monitors to play different video images, or switch screens seamlessly. Customers can adjust to suit their needs to enhance participants' experience.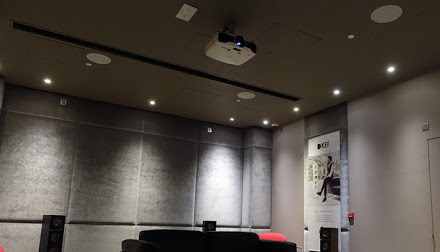 Wise AV Solution has been established for more than ten years and has been dedicated to bringing our customers a comprehensive and quality service related to audio-visual equipment.
Do not hesitate to contact Wise AV Solution, the industry leader who attaches importance to quality and service.
Tel: (852) 3579 8586