WiseAV Solution installed a new PA system in campus of a well-recognized secondary school in town.
Most schools have adopted the traditional PA system which is comparatively less convenient and user-friendly:
Installation: extremely long wires and cables from the central control room to classrooms and playgrounds accordingly.
Installation: speakers for the PA system, projectors and microphones respectively.
Operation: cumbersome step to control and select broadcasting area manually.
Operation: indoor announcements overlay the alarm sounds
The new PA system covers 52 classrooms, corridors, indoor and playground, halls and tuckshops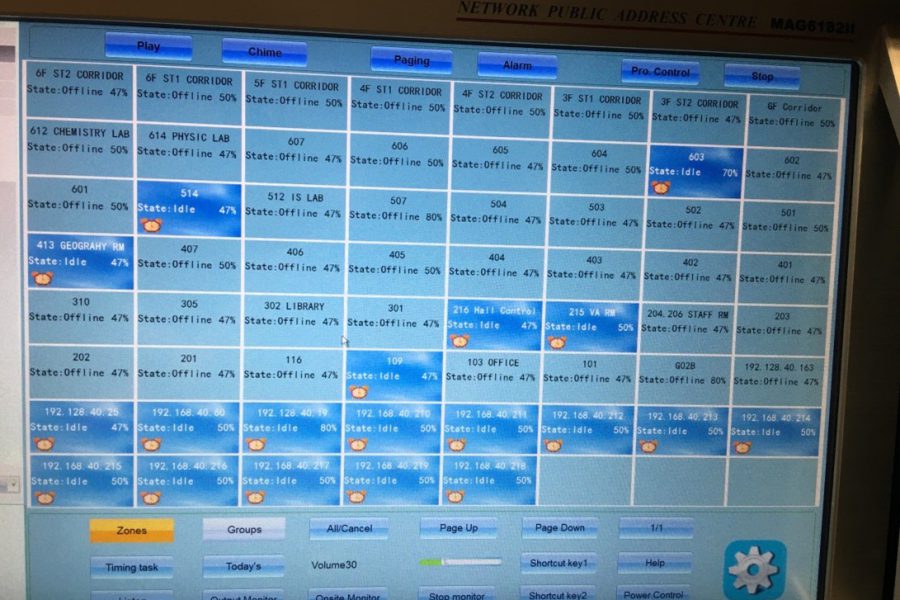 System Integration: same set of speakers used for central system, projectors and microphones.
IP-based system: higher flexibility and compatibility, easier to remove or add extra equipment.
Group setting: for certain floors or grades to avoid individual selection.
Priority setting: prioritize broadcast content. Prioritized content will be broadcasted when other contents are automatically paused.
Login system: more secure and reliable with login usernames and passwords.
Multiple video signal inputs: connects with School TV and other internal programs. Authorize the general office for presentation and content sharing.
Waterproof speakers for outdoor environment.
The new system effectively enhances the efficiency of operation. AV Solution takes charge of the entire project including design, installation and testing. Do not hesitate to contact WiseAV Solution, the industry leader that attaches importance to quality and service.
Tel: (852) 3579 8586
Fax: (852) 3579 8587
Email: info@avsolution.hk