The appearance of the outbreak of epidemic has changed the office working mode of enterprises nowadays and promoted the telecommuting mode such as WFH. Enterprises should upgrade their hardware and software to cope with the latest working style. And Wise AV Solution Limited's team will search for the latest video conferencing products to enhance customer productivity. Poly Studio and Logitech MeetUp are the two main integrated video conferencing systems in the market today.

Logitech is a well-known brand, its logitech meetup is an integrated full-function conference cameras, which is a entry-level camera that is relatively small in size and fully functional. It is the first choice for company who never try conference cameras before. On the other hand, Poly is an American technology company established over 50 years ago. It has been growing rapidly in Hong Kong and partnering with major enterprises, such as MTR, which recently bought a large number of POLY systems. In terms of the one-in-one video system, Poly Studio provides a more advanced and complete system, especially for voice quality. It is suitable for all enterprises.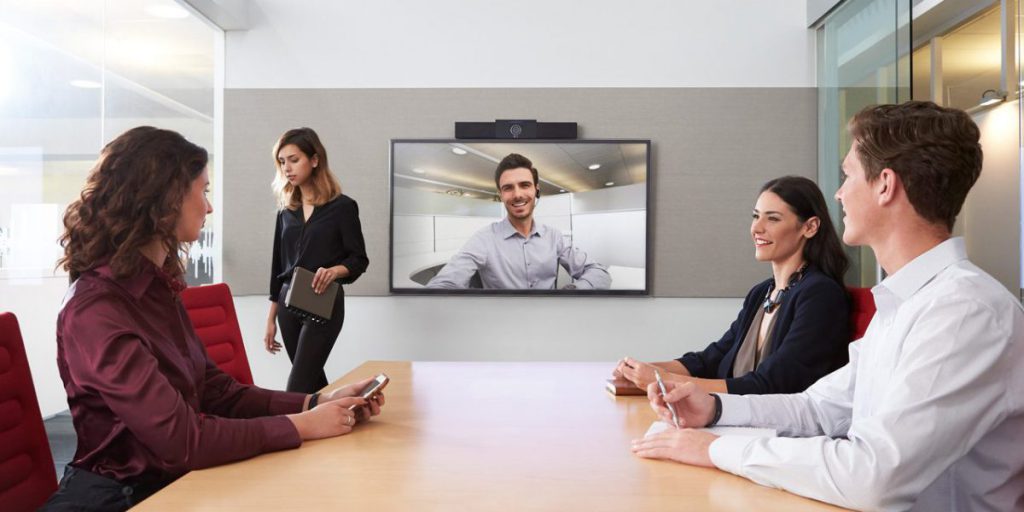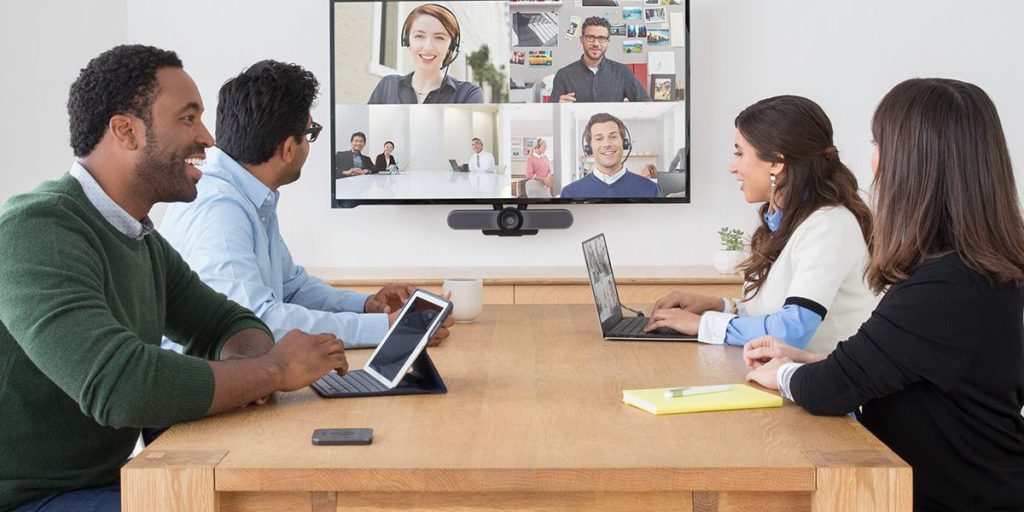 For video, Logitech MeetUp has the same level of lens as Poly Studio, so there is little difference in picture rendering. On the voice side, Poly Studio is significantly better than Logitech MeetUp. First, the Poly Studio's built-in dual speakers and six microphone arrays provide conference room-level sound quality and loudness. In addition, Poly Studio's unique sound insulation effectively isolates all noise from 3.75 meters away, so that your meeting is not interrupted by outside noise, such as noises from car or keyboard. Poly Studio makes communication between you and your client colleagues clear and not limited by location.
Poly Studio provides intelligent focus function, which allows to held a meeting that is capable of maximum for eight people. It is an advantage compared to Logitech Meetups which only allows maximum for six people meeting. Poly Studio also provides audio and video auto-tracks function so that customers on the other side of the meeting can see clearly the one who is speaking. In terms of Poly Studio design, It is classic with a long rectangle shaped remote control. It make the conference room screen look like a TV sound system when the Poly Studio is placed near. It is perfectly fit into the room, giving a elegant and noble vibe. On the other hand, In contrast, Logic Tech Meetup, which follows the logtech classic silver-gray design, is technologically sophisticated but relatively abrupt and eye-catching in a conference room. Poly Studio is the all-in-one videoconferencing system you need, settling the matter at one go.
TABLE COMPARING LOGITECH MEETUP AND POLY STUDIO​
| | | |
| --- | --- | --- |
|   | Logitech MeetUp | Poly Studio |
| Size | 104 mm x 400 mm x 85 mm (1.04 kg) | 105 x 700 x 70 mm (2.3kg without stand) |
| Price | HK$ 6,580 – 7,900 | HK$ 8,190 – 8,628 |
| Range of camera | 120 degree | 120 degree |
| Resolution | 4K | 4K |
| Digital Zoom | 5x | 5x |
| Speakers | Single Speaker | Dual Speaker |
| Audio Range | 4m | 3.7m* |
| Microphone | 3 – element beamforming microphone array | 6 – element beamforming microphone array |
| Supporting System | Windows 7, 8.1, 10 MacOS10 | Windows 7, 8.1, 10 MacOS10 |
| Speaker Tracking Technology | / | Yes |
| Recommend People | 6 | 6-8 |
| Remote connection | / | IP connectivity with the management services |
| Auto focus | / | People Framing Technology reminded with a light |
| Warranty | 2 Years | 1 Year |
*Poly Studio provide a noise canceling technology that blocks noise out of 3.7m
Do not hesitate to contact WiseAV Solution, the industry leader that attaches importance to quality and service.
Tel: (852) 3579 8586
Email: info@avsolution.hk