In order to provide better service, the old monitors and digital signage have been replaced by LED monitors and cloud-based digital signage.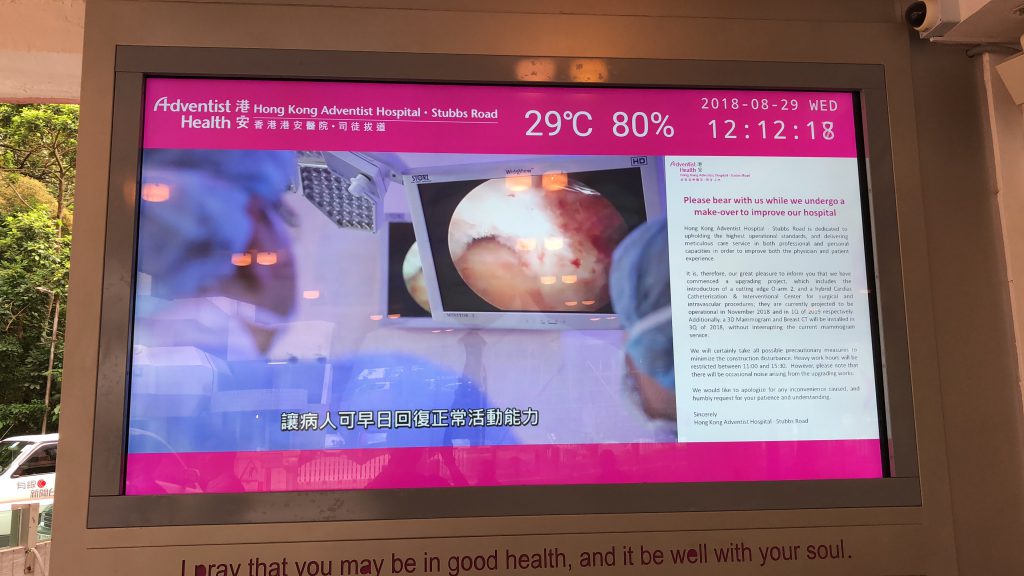 Latest news
Cloud-based digital signage allows users to remotely control the displays and content. As news distribution efficiency increases, users can update real-time information anytime, anywhere by accessing devices connected to the Internet. In this case, Adventist Health can effectively customise and provide patients with various health information and other crucial content.
Outstanding visual quality
LED monitor displays more realistic images in fine details. Its sharp contrast delivers true-to-life colour and presents extremely bright and extremely dark areas. Also, its high brightness enhances the visibility of images in outdoor environments. The visual quality is not affected by the unstable natural light.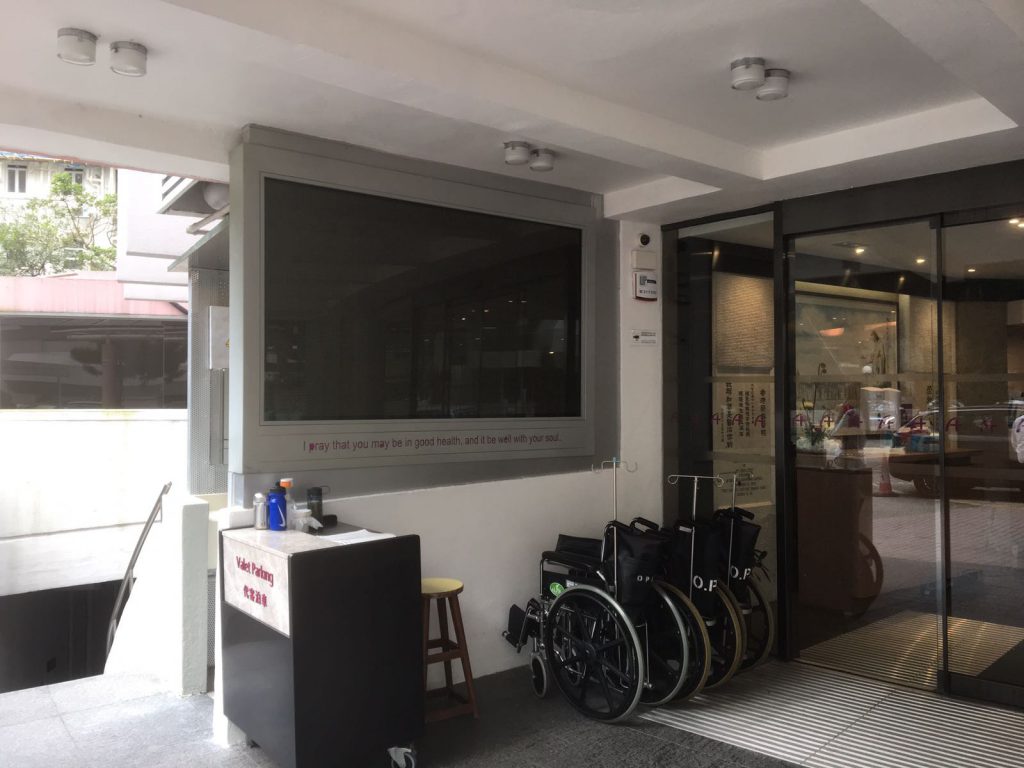 Consistent performance
LED monitor uses LED backlights instead of fluorescent lights to illuminate the pixels. It offers greater luminous efficacy and stable light source by generating less energy. Low operating voltage LED monitor not only reduces the electricity consumption, but also achieves high energy efficiency. Its long-lasting feature also supports 24/7 operation. Meanwhile, LED monitor can run well within a wide range of operation humidity. It reduces the impact of humid weather in Hong Kong.